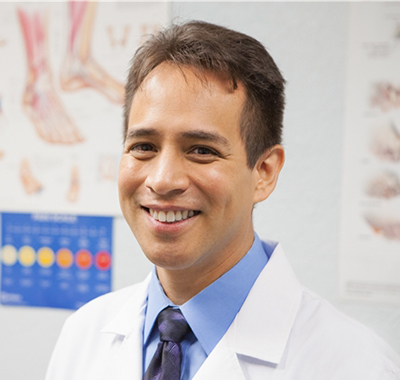 Raul Hidalgo, DPM
Dr. Raul Hidalgo, DPM, is a distinguished and compassionate podiatrist serving the San Antonio area at South Texas Foot & Ankle Care. His educational background began with both a Bachelor's degree and a Doctorate in Podiatric Medicine from Barry University. Dr. Hidalgo's commitment to excellence is further demonstrated by his completion of two residencies at Doctors Hospital, specializing in Primary Podiatric Medicine and in Podiatric Surgery. He is also involved in vascular studies.
Dr. Hidalgo's dedication to providing the best possible care is evident through his affiliations with several prestigious local hospitals, including Baptist Medical Center, North Central Baptist Hospital, Southwest General Hospital, and CHRISTUS Santa Rosa Hospital – Westover Hills. This ensures that his patients have access to top-notch medical facilities for their podiatric needs.
To better serve a diverse patient population, Dr. Hidalgo is fluent in both English and Spanish, helping to improve patient communication and care. As a testament to his commitment to the field, he is an active member of respected professional podiatric organizations, including the American College of Foot and Ankle Surgeons, the Texas Podiatric Medical Assn., and the American Podiatric Medical Assn.
Dr. Raul Hidalgo combines his extensive education, comprehensive training, and professional affiliations to provide the San Antonio community with high-quality podiatric care. Whether you need routine podiatry services or specialized surgical treatment, Dr. Hidalgo is dedicated to meeting your needs with speedy service, medical expertise, and a caring approach.